Our Vineyards
Great wines come from great vineyards.  Explore below the different geology, topography and climate coupled with our meticulous farming methods that allow us to grow such great wine.
Estate Vineyard Block Map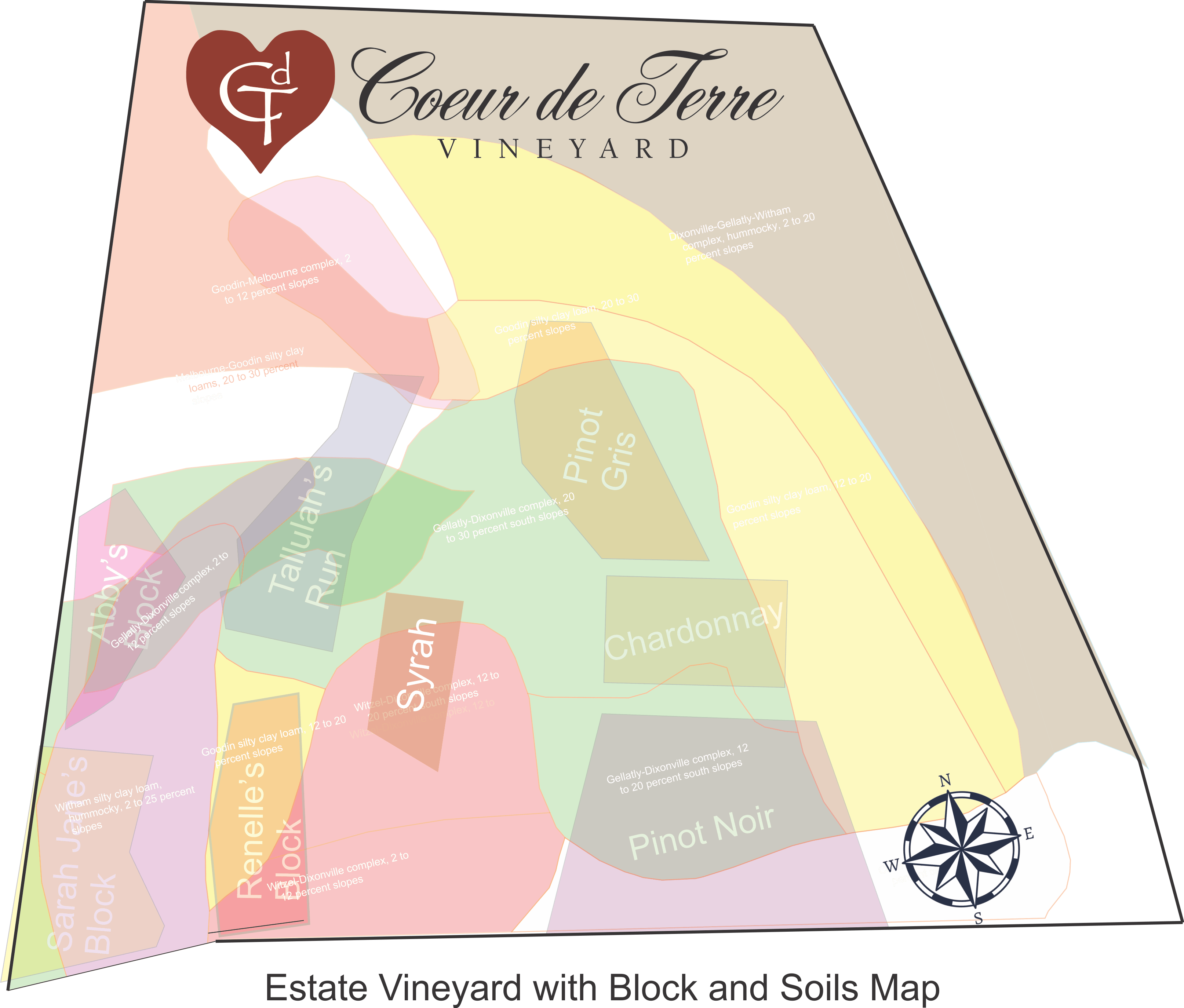 Our estate vineyard is located in the heart of the McMinnville AVA, the western most growing region of the North Willamette Valley.  Our warm days and cool nights experienced by our proximity to the Van Duzer Corridor, define our wines with deep and rich Pinot Noirs, and whites of vibrancy and life.  Each of our estate vineyard blocks have a many unique aspects to them that transcend into the wines from these blocks.  Click on the blocks to find our more about each one.
Farm Management
We take our farm management very seriously and our goal is to continue to build the health and vitality of our ecosystem.
First of all, we have exclusively farmed our property organically from its inception.  We do not use any glyphosate on our property and utilize state of the art environmental and imaging technologies to inform our farming decisions.
We are a "no-till" vineyard and believe in building the soil food web and encourage regenerative agriculture to continue to build the tilth and of our land.  Furthermore, we endeavor to farm our property as holistic ecosystem.  We have left half our property to its native environment which creates a healthier environment and allows our land to be a net carbon sequestration sync. Regenerative viticulture is clear way we can help find a path to a cooler planet.
Please come visit and see what makes this place such a special place to live, grow and thrive.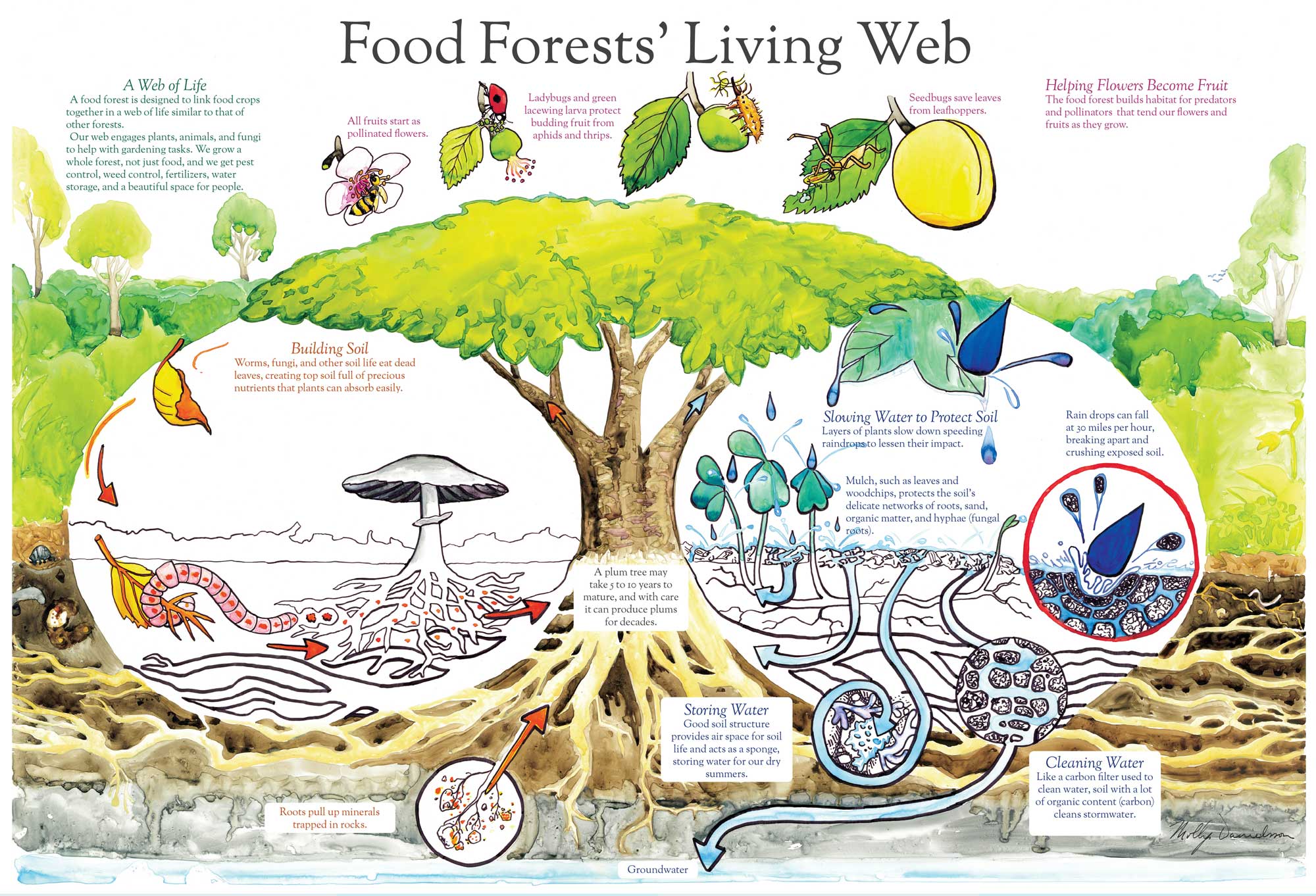 Coeur de Terre Heritage' Blocks
Once a particular block defines itself and shows its unique qualities each vintage, they are added to our Heritage Blocks.  Typically, these are our older blocks each with unique terroir.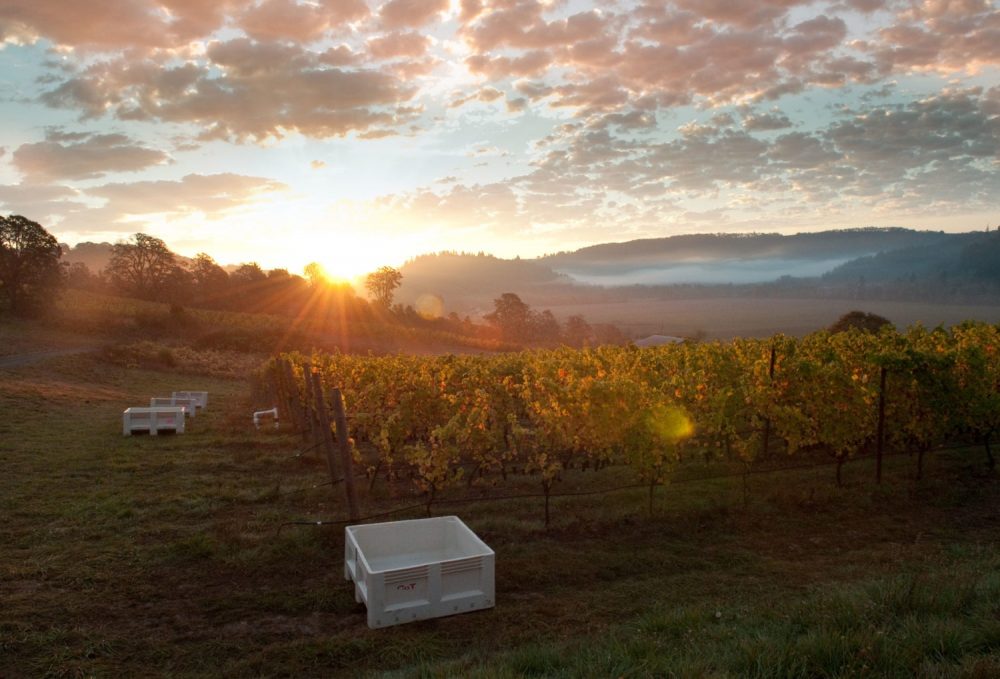 Renelle's Block
Located at the entrance to our vineyard, this is our oldest block planted in 1999.  Consists of sedimentary soils with a high alluvial content.  Directly south facing and the wines from this block exhibit a powerful expression with notes of blueberry and spice.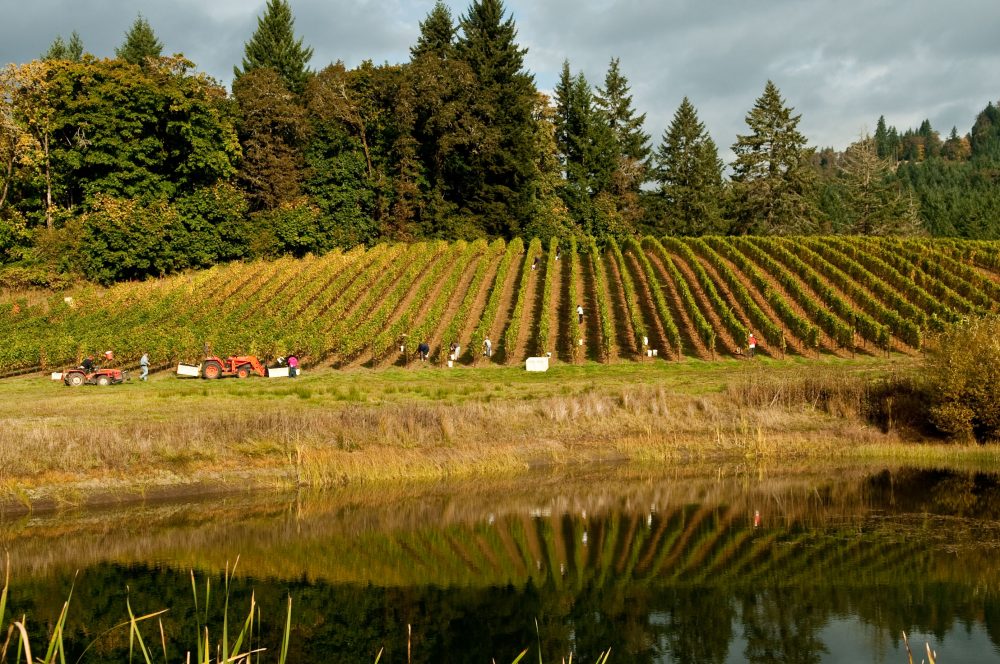 Abby's Block
Our daughter Abby joined us in 2002 as did the block that is dedicated to her.  Located mid-slope at 400′ elevation, this is sedimentary soils with a very unique composition.  South-Southeast facing, this is our latest ripening block.  The wines from this block develop wonderfully complex characteristics that mirror the best aspects of our daughter's personality.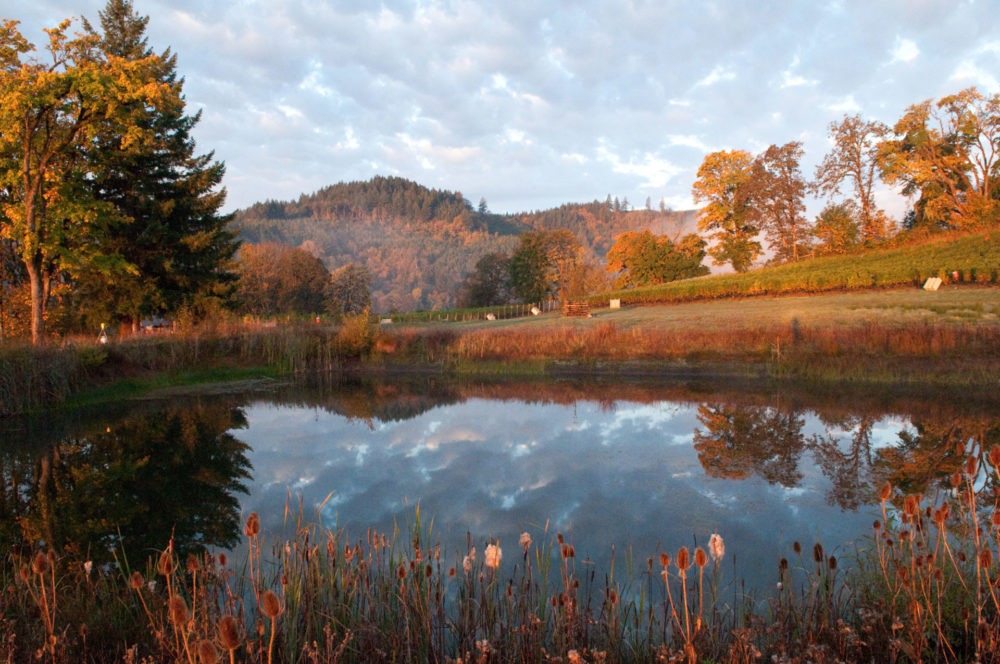 Sarah Jane's Block
Established in 2000, this is our first block planted from vines we grafted ourselves.  This was our first Selection Massale (multi-clonal) of Pinot noir from our own grafted vines.  The soil is classic Willamette Valley sedimentary soil with a due south exposure.  Wines from this block commonly express blackberry and brambly textures.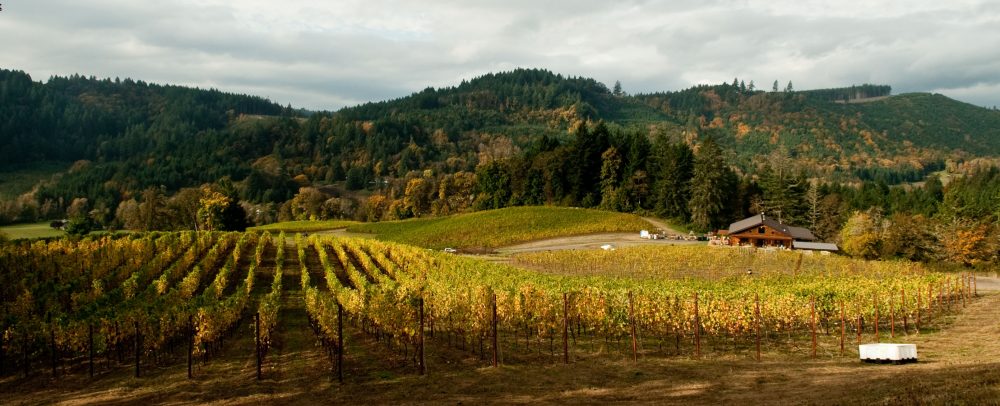 Tallulah's Run
Planted in 2003, this block has both sedimentary soils on the lower portion, and uplifted marine basalt on the higher elevations.  Dedicated to our youngest daughter, it expresses her personality: bright character, expressive fruit and just a joy to behold.  Its South-Southwest exposure allows it to ripen quickly. It is usually one of the first block to be harvested each year.
We were just there with friends from out of town and it was amazing! Truly one of the best wine experiences I have had. Scott was great and knew everything about the wine and he taught us about the land. The Riesling was top notch and the pinots were out of this world. Awesome setting in the Mac countryside. I definitely recommend this winery!

Jennifer D

We had such a great time at Coeur De Terre. We did a Library Tasting and Paige was wonderful and shared such great knowledge. The highlight of my day was being escorted by cici and blue to the front door of the tasting room from our car. The view was incredible. Definitely worth a trip ❤️

Gabby Bangert

They host great summer concerts Friday evenings with wine & pizza baked on site in a mobile clay oven in a beautiful outdoor setting

Peggy Dayton

World class wine tasting experience. Thanks so much for the great chat and friendly advice, Jana! Greetings from Edmonton, Canada. We will be back!

Nick Benjamin

Event Calendar
Our local musicians have been dramatically affected by the shutdowns around COVID. Please come out and support these amazing talents and all ticket proceeds will go directly to the performers.
Please Sign Up
Provide us with your email so we can let you know what is happening at the vineyard.