Experiences at Coeur de Terre
Please come and visit us when you are in the valley.  Schedule one of our experiences below to experience our beautiful land and winery. Reservation highly recommended.
A visit to the Willamette Valley can be one of the best travel experiences you can have.  While in the valley, join us in the vineyard to see what really makes Coeur de Terre so special.
Currently, we are open 10A-4P, Weds-Mon.  During these times of advanced concerns with COVID-19, we have limited seating and highly encourage a reservation to ensure that we are able to accommodate your visit.
Please indicate below which experience you are interested in, and we will schedule a time for you to join us and be hosted by one of our knowledgeable ambassadors.  Please click the COVID-19 link above for a full description of the actions we are taking to ensure your safety and enjoyment.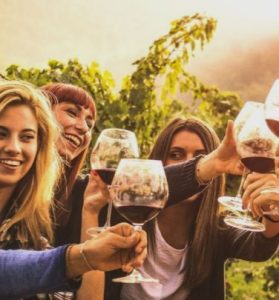 This is a great way to experience Coeur de Terre in a more casual environment.  You will be hosted by one of our knowledgeable ambassadors and will experience 5 wines that represent a broad profile of our winery and the wines that we make.  There are many comfortable areas from our beautiful deck overlooking the vineyard to our cosy tasting room around the fire or at the tasting bar.  $25 per person waived on $70 purchase.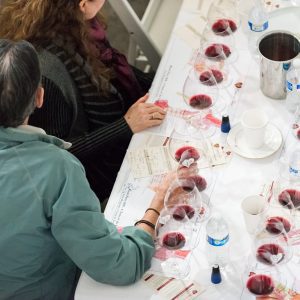 Take your tasting experience to the next level with a seated tasting with a dedicated ambassador to guide you through what defines Coeur de Terre.  This experience will explore our current release wines as well as delve into several historical vintages of Pinot noir.  You will walk away from this with and in depth knowledge of the vineyard's geology, viticulture and winemaking philosophy.  $35 pp,  $25 pp waived on $70 purchase.