Join Our Club
Become part of CdT's circle of special friends and enjoy the benefits of being part of the family.  Enjoy exclusive benefits and member only access to award-winning wines, events, tastings and other activities at the vineyard.
CLIMAT
The perfect club to experience all the wines we have to offer. This club includes all currently released wines
♦ 12 bottles annually, 6 bottles per shipment
♦ Complimentary tasting for up to 4 people
♦ 15% wine discount on current release wines
Cost per shipment: $275 for Red Only, $180 for Mixed
CONFRÉRIE DU COEUR
This is our premier club that includes all current released wines along with wines from our coveted Single Block Designate series.  Included in both options:
♦ 24 bottles per year, 12 bottles per shipment
♦ Complimentary tasting for up to 6 people
♦ 20% discount on current release wines
♦ $25 flat rate shipping on all orders
Red and White Wines
♦ All current releases
♦ Guaranteed allocation one bottle from each Single Block Designate
Cost per shipment: $350
Pinot Noir Only
♦ All current release Pinot noirs
♦ 12 bottles of Single Block Designate wines
♦ Special "Winemaker's Choice" bottles
Cost per shipment: $500
FOUNDERS CIRCLE EXPERIENCE
This is the ultimate club experience  You will receive all current Single Block Designate Pinot noirs.  In addition, you will work with Scott at the annual Art of Blending event to craft the winning blend from our favorite barrels of that year's exclusive Sacré Coeur Pinot noir.
♦ 9 bottles of exclusive Sacré Coeur Founder's blend and 9 bottles of all current Single Block Designate Pinot noirs
♦ Catered lunch along with blending event including historic revisit of Coeur de Terre older vintages
♦ 18 bottles per year, 9 in Fall, 9 in Spring
♦ Shipping included with all orders
♦ Complimentary tasting for up to 6 people
♦ 20% discount on all current releases
Cost per shipment: $550
ALL CLUB LEVELS INCLUDE
Tickets to events at complimentary or reduced pricing

First access to new releases, library, and large formats

Complimentary shipping on your birthday month

Discounted lodging at Pinot Quarters in McMinnville

Our tasting room associate was Kathrine and she did an excellent job sharing the wines, taking about their history and knowing all the details. She also had excellent pairing suggestions. The estate is beautiful and I'll definitely go back on a warm day to sit on the deck. The wine was great; they have some interesting ones that are fun to try.

Carol Goyer


They host great summer concerts Friday evenings with wine & pizza baked on site in a mobile clay oven in a beautiful outdoor setting

Peggy Dayton


We were just there with friends from out of town and it was amazing! Truly one of the best wine experiences I have had. Scott was great and knew everything about the wine and he taught us about the land. The Riesling was top notch and the pinots were out of this world. Awesome setting in the Mac countryside. I definitely recommend this winery!

Jennifer D

Event Calendar
Our local musicians have been dramatically affected by the shutdowns around COVID. Please come out and support these amazing talents and all ticket proceeds will go directly to the performers.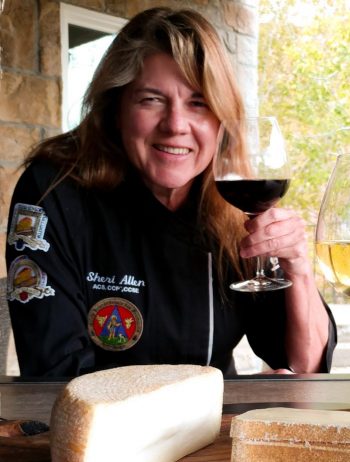 21000 Southwest Eagle Point Road, McMinnville, OR
Please Sign Up
Provide us with your email so we can let you know what is happening at the vineyard.